You may register for the listed studies using the form below, by calling the office (316-722-8504), or by signing up at the Welcome Center in the sanctuary lobby.
Young Adult Summer Study
In the overlooked moments and routines of our day, we can become aware of God's presence in surprising ways. How do we embrace the sacred in the ordinary and the ordinary in the sacred? Join Pastor Daniel on Tuesday nights this summer, June 7-August 2 (excluding VBS week) from 7-8:30 p.m. at Moka's Café, 143 N McLean Blvd., for this book study geared towards young adults and college students. We will be reading the book Liturgy of the Ordinary: Sacred Practices in Everyday Life by Tish Harrison Warren. Books are provided free of charge!
Embracing the Bible
Embracing the Bible is a new approach to Bible study. This ongoing weekly class is different because it follows the Revised Common Lectionary, which means the focus is different each week. As a result, you can miss a session here and there or join a group at a later date, without being lost in the conversation.
There will be a team of leaders that will facilitate different times: Sundays from 4-5:30 p.m., and Thursdays from 1-2:30 p.m. The Thursday group is meeting through May and will resume in September. The Sunday group will not meet in June or July.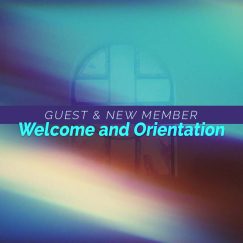 Guest and New Member Orientation
The Guest and New Member Orientation occurs on the first Wednesday of the month @ 6:30 p.m. Hear the Aldersgate story and take a tour of the church building. No registration is required. Find out more.
Fields marked with an * are required.