You may register for the listed studies using the form below, by calling the office (316-722-8504), or by signing up at the Welcome Center in the sanctuary lobby.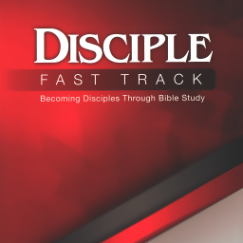 Disciple Fast Track — Old Testament
This study is meant for busy people who want to study the Old Testament in a comprehensive and engaging way over the course of 12 weeks. After we finish the Old Testament, there is a New Testament study for those who want to continue.
The Adult Bible Study team members will lead this 12-week study on Wednesday evening from 6:30-8 p.m. There is an orientation on January 26, then the study will start February 2.
Cost of the materials is $15. Child care is provided.
Siblings in Scripture
This is a 5 week study exploring different sibling dynamics throughout scripture: Cain and Abel; Jacob and Esau; Rachel and Leah; Moses, Aron, and Miriam; Mary and Martha.
Pastor Daniel will lead this study on Wednesday evening from 6:30-8 p.m., January 12-February 9, and Pastor Maria will lead it on Thursday afternoon from 1-2:30 p.m., January 13-February 10.
Embracing the Bible
Embracing the Bible is a new approach to Bible study. This ongoing weekly class is different because it follows the Revised Common Lectionary, which means the focus is different each week. As a result, you can miss a session here and there or join a group at a later date, without being lost in the conversation.
There will be a team of leaders that will facilitate different times: Sundays from 4-5:30 p.m., and Thursdays from 1-2:30 p.m. The sessions are meeting through the week of February 20, 2020.
Guest and New Member Orientation
The Guest and New Member Orientation occurs on the first Wednesday of the month @ 6:30 p.m. Hear the Aldersgate story and take a tour of the church building. No registration is required. Find out more.
Fields marked with an * are required.